You Studios Photography
At You Studios Photography, our apt & professional photographers are skilled in creating beautiful & artistic family portraits. Our team has enough experience in organising groups of people of different ages in unique & creative ways to bring out their best appearance. Prior to attending your booked session, you and your loved ones would be comfortably guided by our stylist with a range of ideas for the family photoshoot. Not only will you feel entirely at home in our studio, but we'd also arrange everything to create portraits that narrate your own unique story.
Make an enquiry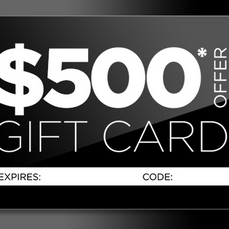 Special

- $500 Photography Gift Card for $20

You Studios Photography is offering family's that attend the show a $500 Gift Card for $20. What is covered by the voucher is a 1 hour photo shoot, Styling session, 1 hour design session and your favorite photo printed.
Conditions
1 voucher per family - cannot be used inconjunction with any other off
More information