Stormwater Sydney
Stormwater Sydney was founded on one belief, when it comes to your stormwater needs, we make the difficult easy. We provide design, inspections, cleaning, maintenance, repairs, construction and advisory on stormwater systems across Sydney.

They specialise in residential and strata properties with pits, pipes, pumps, drains, gutters, tanks, landscaping and all your WSUD needs. Ensuring you comply with Council and EPA Regulations and minimising flooding risks.

Receive specialised water drainage solutions for your home and property. Tackle issues such as blocked drains, gutters, flooding basements and yards. Address water runoff issues flowing from neighbours' properties. Stormwater Sydney can also advocate on your behalf when solving water issues that fall under Council responsibilities.

Services also include construction, planning, engineering and certification for newly proposed or underway developments. This includes ensuring your successful development approval and compliance with Council, EPA and insurance regulations.

Come say hi to our team at the Sydney Autumn Home Show in May!

Make an enquiry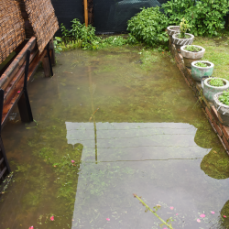 Special

- 50% Off – Site Inspection and Report on Stormwater and Water Issues at your Premises.

Get an inspection of your property for all water, flooding and stormwater issues.
Conditions
Only applies to residential premises in Sydney. Strata and Facilities are excluded. Price excludes GST. Available for bookings up to the 1 June 2021
More information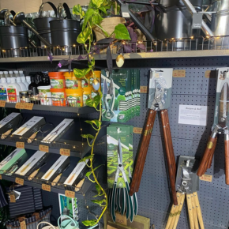 Special

- Win $500 of Quality Garden Supplies

Sign up to our mailing list and go in the draw for $500 worth of Quality Garden Supplies.
Conditions
The prize will be drawn on the Monday following the show. The winner will be announced on Stormwater Sydney social media channels. All entrants agree to received marketing material from Stormwater Sydney and Quality Garden Supplies.
More information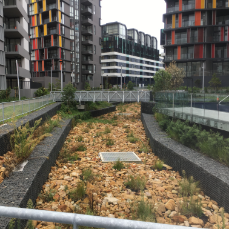 Special

- 50% Off – Site Inspection and Maintenance Schedule for Strata Committees

Get a full inspection of your Strata building including a maintenance schedule for all your water and stormwater devices. This includes pumps, tanks, drains, pits, OSD, rainwater tanks and carwashes etc.
We will charge $140* when you mention this offer. (Normally $280*)
Conditions
Only applies to Strata Owner Committee Members in Sydney. The person must be authorised by the Strata to act on its behalf. Price excludes GST. Available for bookings up to the 1 June 2021
More information