Seven Buildings Pty Ltd
Thinking about building a new home or renovating?

Whether you're building from scratch or renovating aspects of your existing abode, Seven Buildings Pty Ltd can be of assistance in bringing your dream home to life. With extensive experience in new builds, as well as kitchen and bathroom renovations, the team can cater to diverse styles and budgets and offer you a wealth of relevant knowledge.

With more than 20 years of industry experience, the team at Seven Buildings Pty Ltd is highly capable, and will strive to achieve the best outcome for your project. The team can offer advice on everything from increasing the value of your property through renovation, to clever design tricks that will create an illusion of openness in a small space.

Regardless of whether you're interested in a classic design or perhaps something more contemporary, Seven Buildings Pty Ltd can help upgrade your residence into a state-of-the-art masterpiece that is not only functional but also visually striking.
Make an enquiry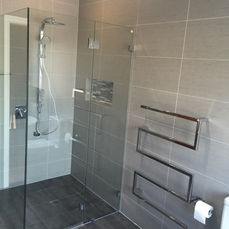 Special

- Get Free Frameless Showerscreens When You Build With Us !

We offer free frameless showerscreens when you sign a contract with us to build your brand new home !