Refresh Renovations
Home Renovation Specialists
Refresh brings together a tight-knit team of designers, builders and tradespeople who will design-and-build your dream renovation. While most builders only do renovations as a sideline, the team at Refresh are specialists in home renovations. It's all we do, we're experts at it, and we love it!

Built-in project management
Even the simplest home renovation means managing data, costs, people and timetables. With Refresh, this project management is part-and-parcel of our service. We're here to ensure your renovation is completed on time, on budget, and to the highest standard.

Quality and cost control
Control over quality and cost is one of the key benefits of using a specialist renovation company. With Refresh, you know what your project is going to cost before you begin the build, while our project management keeps everything on track. And, with our group buying power on materials and labour, you're assured of a quality renovation at the best cost.
Make an enquiry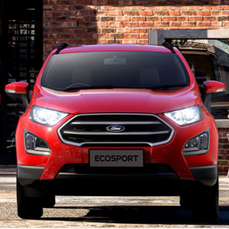 Special

- WIN A 2019 FORD ECHOSPORT

• The prize will be one Ford EcoSport 2019 valued up to RRP NZ $26,990. One car will be awarded across the entire competition. If, for any reason, this model is not available the prize will be a vehicle of similar value, which will be decided upon at the promoter's discretion.
Conditions
• Participants may enter the competition by completing the entry form on either the Refresh Renovations website, the Zones Landscaping website or the Oncore website. The competition is free to enter. • The promotion is open to residents within some Australian regions (NSW, VIC, QLD and Western Australia), New Zealand, and United Kingdom. Applications from outside these countries/states will not be accepted. Entrants must be a minimum of 18 years of age and be capable of obtaining a motor vehicle registration.
More information