Landmark Investments Australia
Do you want to know how you can pay off your mortgage in 5-7 years?

For over 27 years, Landmark Investments Australia has helped over 10,000 plus clients reach financial freedom and stability with their unique services and quest to unlock all Australians from their 30-year home loan.

We are the leaders in educating and activating fundamental strategies to achieving long term wealth creation and prosperity NOW. We guide our clients through every step of the way because their success is our success.

Our areas of expertise include:
- Investment Plan Creation
- Mortgage Payoff
- Rental Support
- Self-Managed Super Funds (SMSF)
- Retirement Portfolio Design
- Tax Reduction with Property Investment
- Portfolio Monitoring and Review
- Finance Structuring

Our mission is to empower all Australians to live a life without limitations.

Come and see us at the Sydney Home Show, and let us help you take that first step to a life of Financial Freedom!
Make an enquiry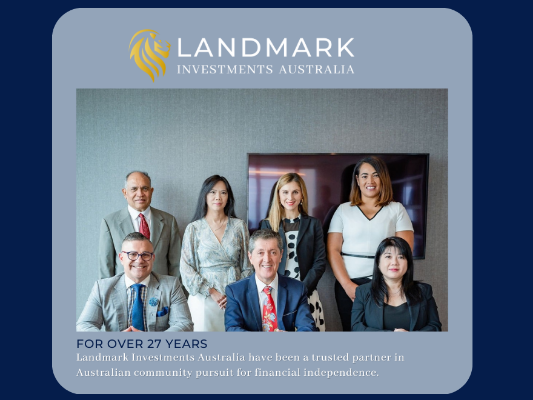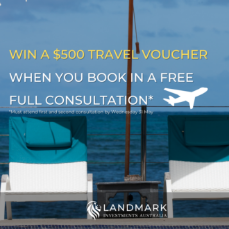 Special

- WIN A $500 WEBJET VOUCHER WHEN YOU BOOK IN A FREE FULL CONSULTATION* WITH US TODAY!

Our full consultations involve two meetings with one of our sales experts who will show you how paying off your mortgage in 5-7 years is possible for you! This meeting can take place either on Zoom or in person at our office on St.Kilda road in Melbourne.
Conditions
Must attend first and second consultations by Wednesday 31st May* • Must use code: TRAVEL in online booking form