IREST AUSTRALIA
iRest Australia is a local Australian owned private company, with headquarters in Sydney. We are the official distributor of iRest brand of massage chairs in Australia & New Zealand
Here at iRest, our mission is to provide the best value and best customer experience possible. This means we focus on selling original, high quality, innovative products that we know you will love.

Our value & missions:
*Exceptional quality, original and innovative smart products that promote health and well-being. Every product is beautifully designed and developed with the customer's well-being in mind.
*Strong commitment to innovation. iRest is industry world leader in Massage Equipment Technology and Advancement.
*Trusted by leading brands worldwide. iRest is a Fortune Global 500 LG Partner. iRest massage chairs are exported to over 100 countries and regions around the world.
iRest factory, laboratory and research centres operate under the strictest standards of quality systems, striving for perfection and originality in product development.
Come and see us at the Sydney Autumn Home Show!

Make an enquiry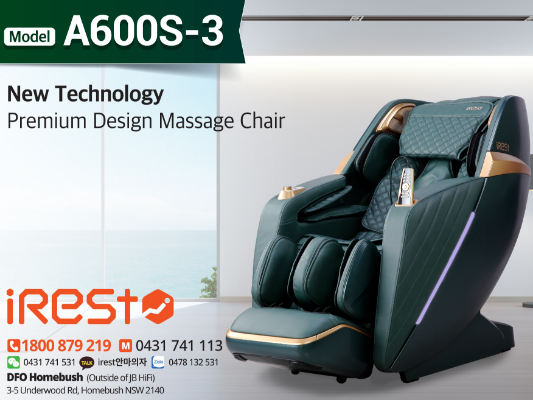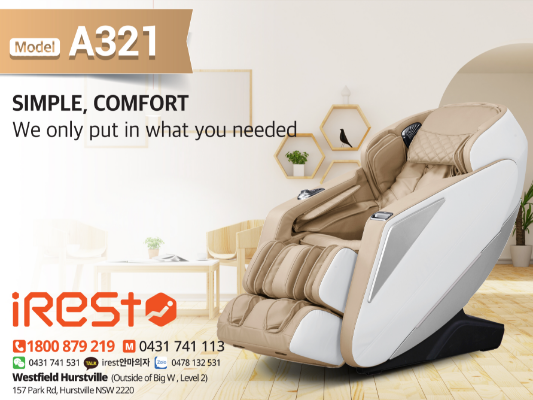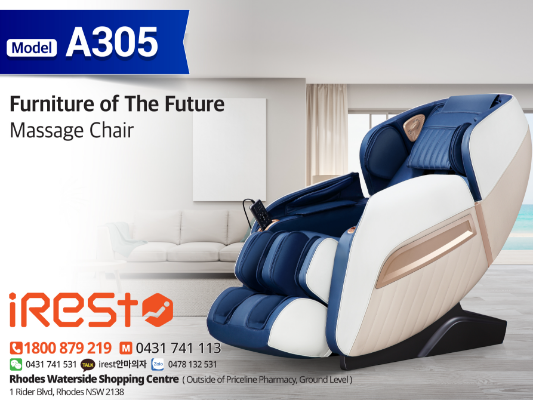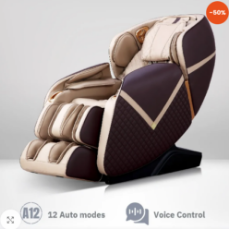 Special

- FURTHER DISCOUNT!!

Model R168 is $2,799 only!!
Conditions
Must place order at Sydney Homeshow Stand
More information