Hollywood Studios
Portraiture is the best way to capture your memories for the future. Life can be fleeting and our children and families change so quickly that sometimes we don't even notice.

It's so very important to 'exist in photographs' be it children, pets, parents and grandparents alike. There is no better way to record the innocence of childhood, the wisdom of age or the love within a relationship than in a photograph. Portraits allow you to look back and relive those magic memories. Moments that may have otherwise slipped away unnoticed.

Hollywood Studios has been operating as a family run photography business since 1974. We have made it our focus to specialise in what we love doing best, photographing people. Our studio has the biggest undercover outdoor studio in the southern hemishphere.

You can be assured that Ray will work with you to capture the images that you have always dreamed of and that's our guarantee! Winner of 7 Australian Photographic Titles, Ray and his team are committed to the Art of Photography and providing a service that exceeds our client's expectations.
Make an enquiry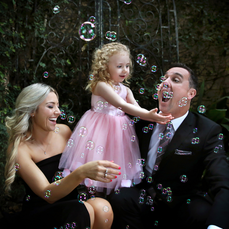 Special

- $55 PORTRAIT GIFT CARD

Get your $575 Gift Card for just $55. This could be the perfect time to capture your loved one's by one of Austrlia's leading portrait Studios. Use our outdoor or indoor studios
Conditions
Purchase at the show only.