EXTRALIFE HOT WATER
Hot water tanks fail because of rust. All tanks (gas or electric) with the exception of copper or stainless steel, rust within 6 to 10 years. Extralife has been servicing customer tanks with replacement anodes for over 20 years and has kept many clients tanks operating up to 25 to 30 years. The savings on tanks vs anode replacements are huge. Our specialty is in the understanding of anodes and the job they do. Anyone can replace an anode, but there is much more in "the knowing" than just changing an anode.

We have been successful in preventing clients from the inconvenience of finding their tank leaking on many occasions, even "predicting" a tanks failure 2 or 3 years before it does. Hence the "knowing" of our service and experience. It not only saves you the cost of numerous tanks over the years, but we may just save you from the inconvenience of a tank bursting or leaking unexpectedly.

We inspect free for owner occupied. Our service area is limited at this time. Refund guarantee for 6 months.

Visit us at the Sydney Autumn Home Show to find out more!
Make an enquiry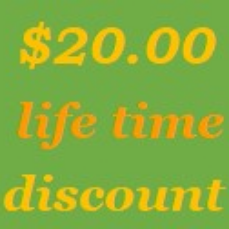 Special

- LIFE TIME $20 DISCOUNT

$20 Discount off regular price on all anode replacement services
Conditions
Offer to new customers and it is transferable to family and friends within our service area.
More information