DEVI Heating Distributors (NSW)
For eight decades, the innovative heating solutions from DEVI Electric Heating have been improving the quality of people's lives by creating a comfortable indoor environment. As Europe's leading brand of electric heating cables, mats and thermostats, DEVI products can take the chill off your ensuite, or warm your entire living area. Radiant heating from an in-floor heating system isn't dry like air conditioning, and can be scheduled to take advantage of off-peak or shoulder electricity rates.
Make an enquiry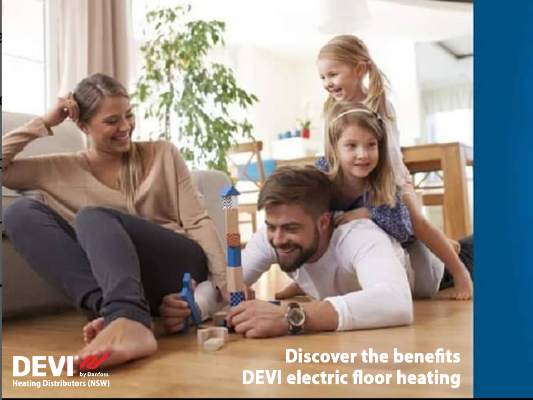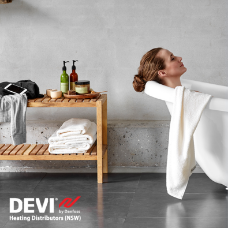 Special

- Win Underfloor Heating for your Bathroom (valued up to $2000!)

Visit us at stand C08 to register to win free supply of electric floor heating for your bathroom valued at up to $2000 RRP!
Conditions
One entry per household. Max area of 12sqm. Supply only. See link for full terms and conditions.
More information