Coldbuster
Coldbuster Floor Heating are the leading suppliers and installers of electric floor heating Australia-wide with 25+ years of industry experience.

The use of underfloor heating systems is rapidly increasing, both in commercial and residential buildings. These systems are ideal for fulfilling your heating requirements because of their high level of efficiency and low cost, both of which are improved when used in combination with a programmable thermostat.

In essence, an underfloor heating system acts as a type of central heating to help regulate the temperature on the inside of your home.

Choosing underfloor heating for your home has several advantages. There are many ways to take advantage of this affordable luxury, from warming the floor as you walk around your house or keeping your toes warm after you've taken a shower, to making it your primary source of house heating. We install electric floor heating in all rooms, underfloor heating is a popular way for homeowners to maintain a consistently pleasant temperature year-round. It's a great strategy, particularly in the winter, to focus on rooms that aren't heated. Heated flooring is a viable alternative to your current heating system because it warms the entire room equally and effectively.

When deciding whether or not to opt for underfloor heating products in your house, it is important to know all of your options – including knowing all the different types of underfloor heating systems you can purchase. In this article, we will discuss the two main types of underfloor heating.

While they all serve the same basic purpose, different types of underfloor heating systems can be installed to provide a higher level of convenience, overall value, and comfort in a home. When stepping inside the bathroom during the winter, you won't have to worry about your feet being cold on the tile.

Electric underfloor heating and hydronic underfloor heating (a water-based system) are the two most common kinds of such systems. The two are also commonly known as "dry" and "wet" systems, respectively.Electric underfloor heating, also known as "dry" underfloor heating, is powered by your home's electrical system. These typically involve wires with heating elements laid in the floor. ' In comparison to a water-based system, this one is far more affordable. Electric-based floor heating needs zero maintenance unlike the hydronic.

If you are not planning to upgrade the central heating system across your entire home, electric underfloor heating is a popular option for single rooms and the entire home. Because the components may all be installed separately from each other, the system can be set up in a single room with minimal disruption to the rest of the house.

In case of any damages to this type of floor heating, it is an easy fix only if you have the right equipment. The floor heating specialists at Coldbuster floor eating are adept at using the fault finding equipment which is quite a unique skill and a rare equipment that we possess. We also stock repair kits for every type of underfloor heating.
Make an enquiry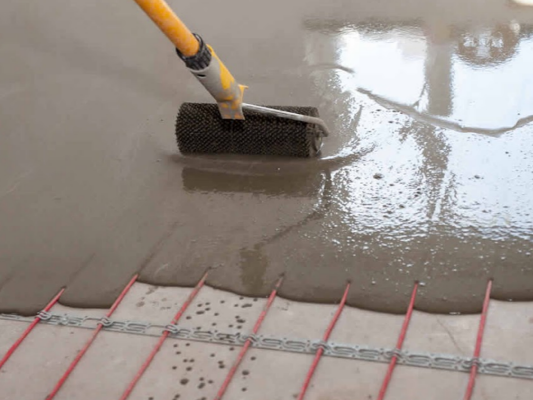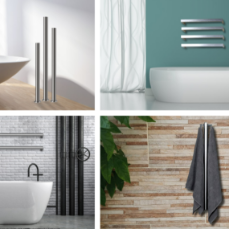 Special

- SAVE 50%

Save 50% on Towel Rails.
Conditions
avail offer once, when you purchase a floor heating kit and a thermostat.
More information