Build Buddy
Build Buddy is revolutionising the home building industry with an INTELLIGENT platform that allows YOU to design, approve and build your new home without ever having to engage a builder.

The easy-to-use platform tells you exactly what you need to do, when you need to do it AND then connects you to qualified professionals at wholesale rates. And since you'll never have to pay a builder's margin ever again, Build Buddy REWARDS you with SAVINGS of as much as 20% or more off the cost of building your new home!

Designed, developed and supported by an experienced, multi award-winning residential construction team, every step in the home building process has been broken down into individual tasks so every small and big choice is yours.

While you're in control, you are never alone. An Expert Guidance and Support Team are always available to address all your technical and building related questions or issues. Plus you select and appoint your own real-life Build Buddy to manage all the day-to-day on-site construction matters for you!
Make an enquiry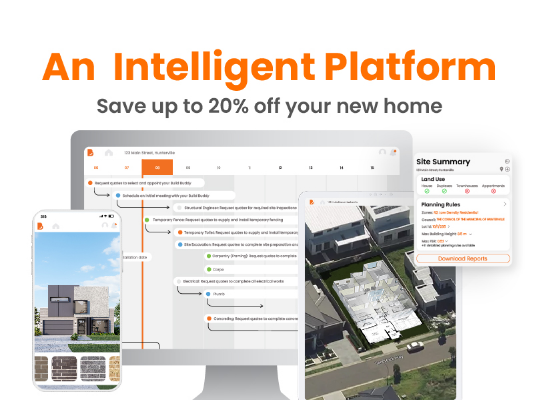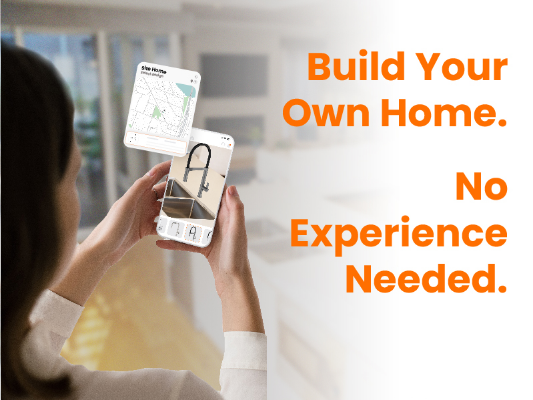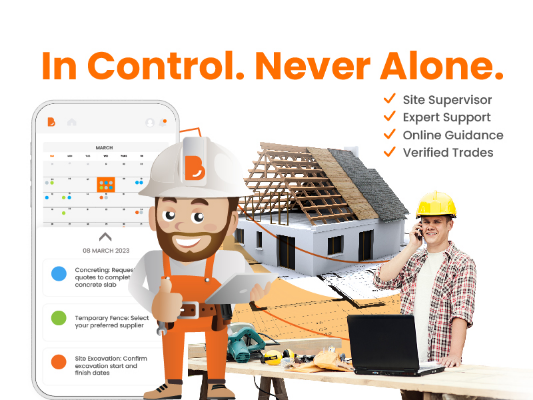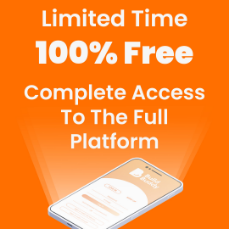 Special

- FREE SUBSCRIPTION

Celebrate our beta software launch with us with complete access to the full platform 100% FOR FREE for a limited time only. Our step-by-step system has made building your new home so simple, and you can achieve savings of up to 20%!
Conditions
Limited Time Offer. Book a free demo with Build Buddy to claim offer. Limited to one free subscription per customer.
More information