Arcstream
We believe that life should be lived in Energy Abundance. We make solar simple by offering the Arcstream Renewable Energy Package:

Your Arcstream Renewable Technology includes Qcells Battery Storage – the latest 2022 Q.HOME CORE integrated inverter and battery, powered by Samsung SDI, in sizes to meet your needs – 6.8, 13.7 and 20.6 kWh. We provide a market-leading standard 15 years battery warranty. If you require solar panels, we also bundle premium Qcells solar panels with up to 25-years performance warranty.

The Arcstream Energy Plan is matched perfectly to your solar system and built to Set and Forget. We've shaken up the way you pay for energy with a subscription pricing model that brings certainty around your bill with a fixed, flat rate monthly fee, and low cost 100% Green additional grid electricity if and when you need it.

Our first priority is ensuring your life is flooded with clean energy from the sun, but as a member of the Arcstream Virtual Power Plant, we will divert any excess overflow generated by your solar system to unlock additional value to you, which we will share back to you to offset your bill.
It's 100% green smart energy for your smart home.

Make an enquiry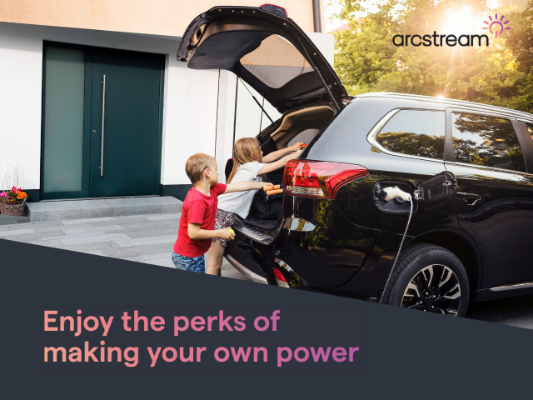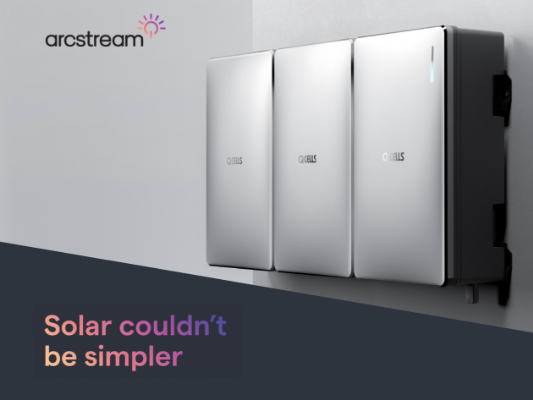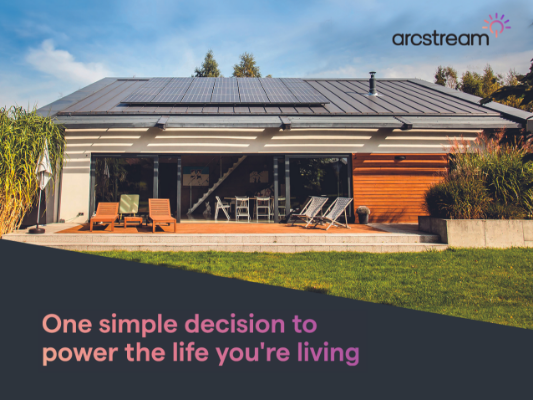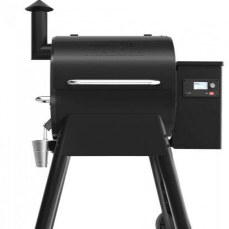 Special

- Win an Electric BBQ

Come by the Arcstream stand and go into the draw to win a Traeger Pro 575 electric BBQ .To enter scan your show entry ticket.
Conditions
* Terms and Conditions apply